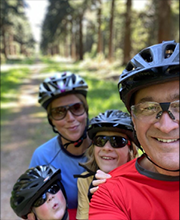 Simon Bridgland, Director
Tel.
01227 730800
Email.
simonreleasefreedom.co.uk
Simon has over 20 years experience working within financial services. Simon has worked within large corporates and smaller SME's offering both personal and corporate wealth advice, in addition to advising clients on their mortgage and protection needs. In his spare time Simon enjoys spending time with his family pedaling on their bicycles exploring the Kent countryside.
Main Office
Release Freedom Ltd
Timbertop,
The Street,
Bossingham,
Canterbury,
Kent
CT4 6DX
Email
. simonreleasefreedom.co.uk