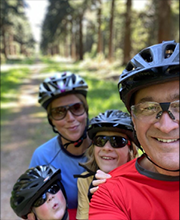 Simon Bridgland, Director
Tel.
01227 730800
Email.
simonreleasefreedom.co.uk
Simon has over 20 years experience working within financial services. Simon has worked within large corporates and smaller SME's offering both personal and corporate wealth advice, in addition to advising clients on their mortgage and protection needs. In his spare time Simon enjoys spending time with his family pedaling on their bicycles exploring the Kent countryside.
Simon believes in keeping things easy to understand and straightforward. He wanted to set up a financial advice company specialising in mortgage advice and protection advice to help people who are looking for a no nonsense and easy to talk to adviser when they need help finding and arranging mortgages or insurance products.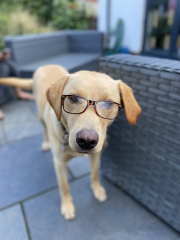 Office Dog (Alan), Everywhere he shouldn't be
This is Office Dog or better known as Alan.
Apart from keeping my feet warm, Alan's main job in the office is to post blogs on the website. He really is hot on the trail of sniffing out news, worthy to share. Alan can often be found in his bed dreaming about all the people he wants to say hello to and help lick their finances into shape.
When he's not sleeping he loves to be the first to snaffle up any titbits he comes across to help lead the way with his client (me). Alan is always on the lookout for new and exciting things to entertain both himself and his readers.
In his spare time Alan loves to spend time socialising, walking with his family, playing with his toys, digging holes in his dads garden and of course he has a keen interest in food of all kinds. Alan can also be found looking for Office Cat (Nala).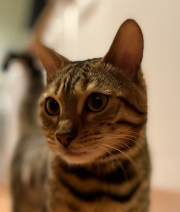 Office Cat (Nala), Usually stalking prey or by her food bowl or horizontal
Office Cat (Nala) has grown over the years in her ability to track what's out there and to hunt down things she wants to get her teeth into.
Nala's inquisitive nature usually keeps her hidden in the field sniffing out things to share back at the office with Alan.
Her main role in the office is to assist Alan with the blogs, however her attention is often diverted to the next movements in the field where she is fast to respond and quick to pounce.

In Nala's spare time she likes to eat good food with a paticular liking to wild foraged food, sleeping (away from Alan) and she also likes to look after herself with an impecable grooming routine.
Main Office
Release Freedom Ltd
Timbertop,
The Street,
Bossingham,
Canterbury,
Kent
CT4 6DX
Email
. simonreleasefreedom.co.uk